Our 2021 Summer Research Fellows
5 August 2021
This year, we are running our first Summer Research Fellowship. We received over 60 applications for the eight-week programme and we're excited to be joined by six of the brightest up-and-coming talents in the field of subjective well-being research.
Each Fellow is working on specific questions from our research agenda.
​Three are working with Joel on estimating the cost-effectiveness of various micro interventions. These include bednets, vitamin-A supplementation, conditional cash transfers, fistula surgery, nutrient fortification, and filters to reduce air pollution.
The other three are working with Michael on crucial considerations. These include the influence of affective forecasting on cause prioritisation, establishing the neutral point on a 0-10 life satisfaction scale, and predicting trends in national well-being averages.
​You can read more about our 2021 Fellows, and their research projects, below: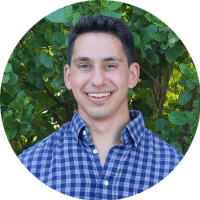 Matt Coleman
Affective forecasting & global priorities
Matt is studying for a PhD in psychology at Northeastern University in Boston with a focus on emotion and decision-making. His work for HLI will explore what psychological research on affective forecasting can tell us about the difference between (1) what we intuitively expect the global priorities are for increasing happiness and (2) what they really are.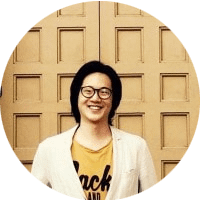 Frank Hong
Establishing the neutral point
Frank is nearing the end of a PhD in philosophy at the University of Southern California. He is also a Global Priorities Fellow with the Forethought Foundation for Global Priorities Research. Frank will be working on one of the foundational questions on our research agenda, establishing the 'neutral point' equivalent to non-existence on a 0-10 scale of life satisfaction.
Chihiro Ito
Cost-effectiveness estimates
Chihiro is a data scientist with over four years' experience in data engineering, data science, and business. She is also studying for a Masters in International Social and Public Policy at the London School of Economics and Political Science. She will be working alongside Amarins to assess the cost-effectiveness of different interventions that increase subjective well-being.
Niall Maher
Predicting changes in national SWB averages
Niall is a trainee at the Council of Europe in Strasbourg where he analyses projects for the European Development Bank. He completed his Bachelor's degree in Philosophy, Political Science, Economics, and Sociology at Trinity College Dublin. He will be investigating if we should expect country levels of SWB to go up in the future, and if so, by how much, and for which countries.
Amarins Veringa
Cost-effectiveness estimates
Amarins is a graduate student in Methodology & Statistics at Leiden University. She previously worked as a research assistant on nudging and founded an Effective Altruism group at Erasmus University. Amarins will be working alongside Chihiro to assess the cost-effectiveness of different interventions that increase subjective well-being.
Akash Wasil
Cost-effectiveness estimates
Akash is studying for a PhD in clinical psychology at the University of Pennsylvania, having completed his BA in psychology at Harvard University. His research focuses on developing low-cost treatments for depression and anxiety and testing these interventions in low-resource settings.