You can create a happier world by giving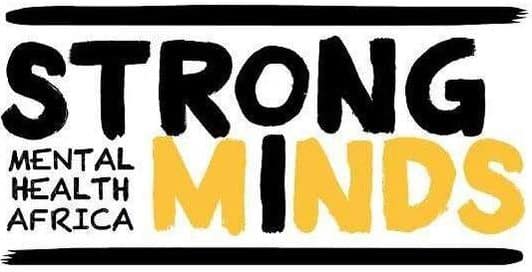 StrongMinds is a non-profit founded in 2013 that provides group interpersonal psychotherapy to impoverished women in Uganda and Zambia.
As of October 2021, they have a funding gap of $6.6 million for 2022. They are planning for rapid growth (treating 50,000 in 2022, 100,000 in 2023, and 150,000 in 2024) equalling 300,000 women treated over the next three years. In order to do this,  they will need to raise $30 million in total.
​If you are considering making a large donation based on our research we'd be happy to discuss this in more detail with you. Please get in touch at hello@happierlivesinstitute.org.
Our process for identifying high-impact funding opportunities is inspired by the effective altruism movement and the work of GiveWell in particular. As a result, our charity evaluation process starts with the expectation that donations will go furthest when helping those in extreme poverty, but we are confident of finding other funding opportunities that are even more impactful.
So far, we've evaluated two well-evidenced interventions: ​cash transfers and psychotherapy. A large number of academic studies show that cash transfers are a very effective way to reduce poverty and the strength of this evidence led GiveWell to recommend GiveDirectly as one of their top charities. However, we believed that providing group psychotherapy for people with depression in low-income countries could be even more cost-effective than cash transfers. After a rigorous search, we identified StrongMinds as one of the best charities delivering this intervention.
Drawing on evidence from over 80 studies and over 140,000 participants, we made a direct comparison of StrongMinds and Give Directly based on their effects on subjective wellbeing. We estimate that StrongMinds is 9 times more cost-effective than GiveDirectly making them our current recommendation for donors at this time. 
Our research pipeline includes a range of promising interventions:
Lead regulation

Access to pain relief
Immigration policy
Cataract surgery
Cement flooring
Friendship Bench
Digital mental health
 However, we cannot do this without the financial support of our donors.
We have not completed in-depth cost-effectiveness analyses of the following organisations yet. However, we believe they are doing valuable work and may be of interest to our readers. ​In some cases, we have included links to recommendation reports produced by our friends and collaborators at Founders Pledge.